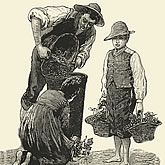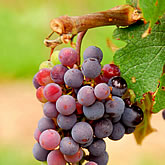 Tenuta della Garisenda's wines
charm, culture and tradition
The wines of Tenuta Amalia, produced at Villa Verucchio, have their vineyards poised upon the gentle slopes of the Valmarecchia, and the vinification by Tenuta della Garisenda, employs the finest-quality technology in their skillful dedication to excellence.

Here you can visit the Cantina della Gea; with wine tasting, enotourism and visits to the historical cantina.

Tenuta Amalia, in dedication to the history and culture of wine making, not only produce and distribute Tenuta della Garisenda's wines but also endeavor to cultivate a new philosophy and offer to its clients and friends superior wines within a frame of tradition and nature.

Page under construction