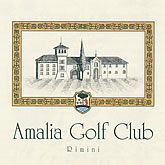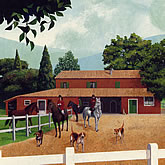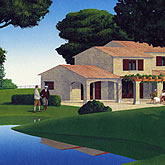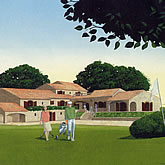 The Golf Club
playing the greens
The Rimini Golf Club features an 18-hole course and a 7-hole, executive course.

Brian M. Silva, famous American golf architect (Golf World's Golf Course Architect of the Year for 1999), designed the 18-hole course.
Every golfer who has played here has enjoyed it immensely. In addition to the beauty of the course itself, the constant view of the nearby hills surrounding the Rimini Golf Club create a stimulating atmosphere.

The 7-hole executive course, six par 3 and one par 4, is apropos for beginners but well-appreciated by practised players as well.
This course lays along side the 18-hole course and re-creates many of the salient qualities.