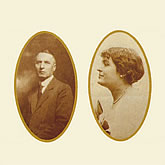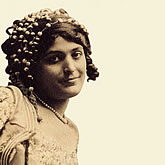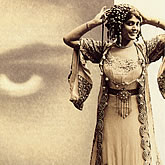 The History
Carolina of Brunswick, wife of George IV and future queen of England, bestowed the 17th century manor, Villa Verucchio, upon Bartolomeo Pergami, her stalwart consort, in 1819. He rechristened the manor with her second name: Amalia.

However it is at the start of the 1900s that our story acquires a more remarkable chapter: in 1925 the estate was purchased by Alessandra Drudi, aka Gea della Garisenda, the famous singer of the song "Tripoli bel suol d'amore" and wife of Senator Teresio Borsalino, internationally known for his hats that bear his name.

Villa Amalia returned to its original splendor and became the vogue setting for art and culture of its time.

Gea della Garisenda, whose name was personally coined by Gabriele d'Annunzio, was admired for her beauty by poets and artists such as Carducci, Leoncavallo, Pascoli, and Trilussa, who dedicated a beautiful poem to her. Marcello Dudovich, illustrious painter and illustrator who was among the more frequent visitors, painted panoramic frescos of local sights and equestrian scenes in the room today known as "Hall of Flags" ("sala delle bandiere").

II grandson of Gea della Garisenda, Dr. Alexander Savazzi, made the estate famous in Italy and abroad for Tenuta Garisenda's great wines, and was the main promoter of the golf course and of the Amalia Golf Club, now known as Rimini Golf Club.