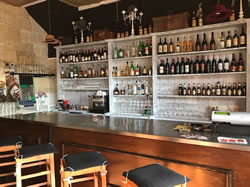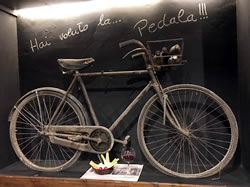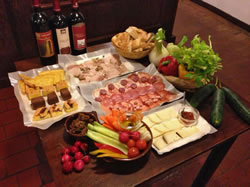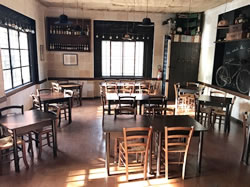 La cantina della Gea
This Osteria (Inn or tavern) is quite unique in that it is run by an authentic "arzdora" romagnola. The term descends from the legendary governess of the sharecropping household who would be in charge of food supplies and preparation (among other things). Here, besides coming for a good drink, sampling the fine wines of Tenuta Amalia, one comes to eat. In keeping with classic romagnola tradition, all the kitchen's offering is presented on the marble counter and served at the tables typically set in a rustic manner. The menu includes cured meats and salami, pinzimonio (raw vegetable to dip in flavourful oil), porchetta (cold roast pig) and homemade bread and breadsticks. Finish with a sampling of sweets.
Don't miss a tour of the wine cellar with its enormous barrels for aging.
We suggest you call to reserve.
On the walls are antique photographs of Gea della Garisenda, famous operetta singer and great-grandmother of the present proprietor of the Tenuta.